2022 edition
More than 15,000 spectators attended the 1st edition. Thank you all for this incredible enthusiasm around the Paris Beach Pro Tour. We knew that beach volleyball fans had been waiting for a major beach volleyball event in France for a very long time, and you responded. 
A crazy atmosphere during the 4 days allowed the players to transcend themselves and to offer a very high quality tournament.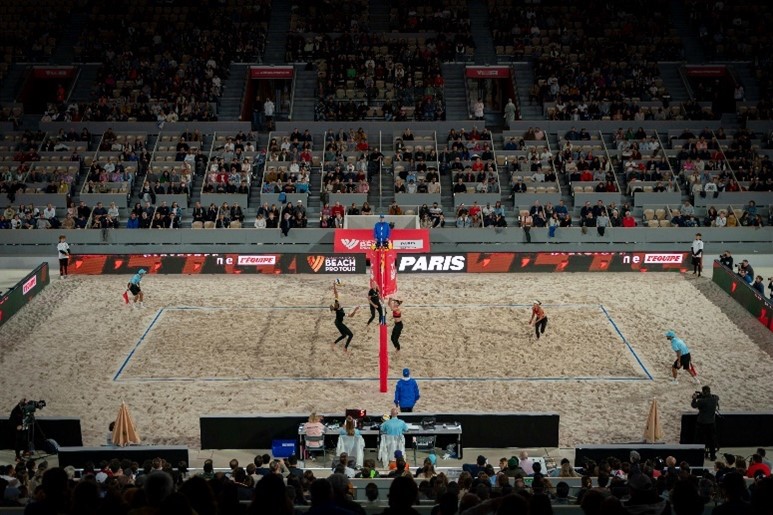 The men's tournament
Over the 4 days, continuous entertainment and the best pairs in the world. In the buttom, the final table of the 2022 edition:
In the men's tournament, Norwegians Anders Mol and Chirstian Sorum, world champions, Olympic champions and world number one, won against the Dutch pair Brouwer/Meeuwsen. Anders Mol was very happy with the victory: "As Norwegians, we also wanted to 'avenge' Casper Ruud, beaten in the final by Nadal. Norway won the French Open! We can't wait to come back here for the future editions". The appointment is made for the 2023 edition!
Focus on French men's pairs
The first edition of the Paris Beach Pro Tour was also the first tournament for the new French pair Lyneel/Bassereau. Former indoor volleyball players, the two southerners made great impression, catching the best teams including the finalist pair.  
The second French male pair of this edition was Krou/Gauthier-Rat. They came very close to qualifying for the quarter-finals with a win and a very close super tie-break loss to one of the best duos on the circuit: Cherif/Ahmed. Despite their elimination in Pool C, the French finished the season very well by winning the Elite 16 in Torquay, Australia, with high hopes for the second edition of the Paris Beach Pro Tour.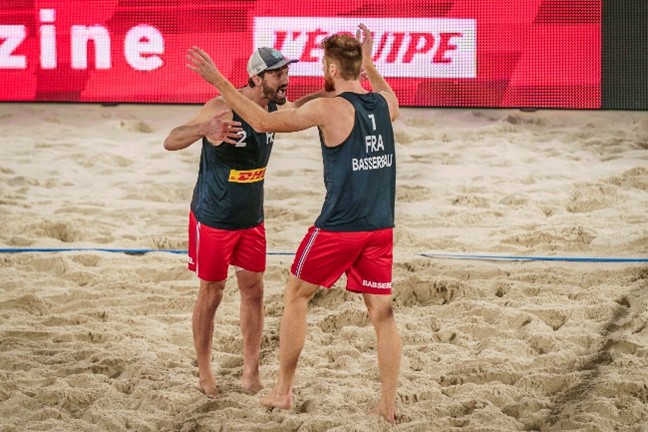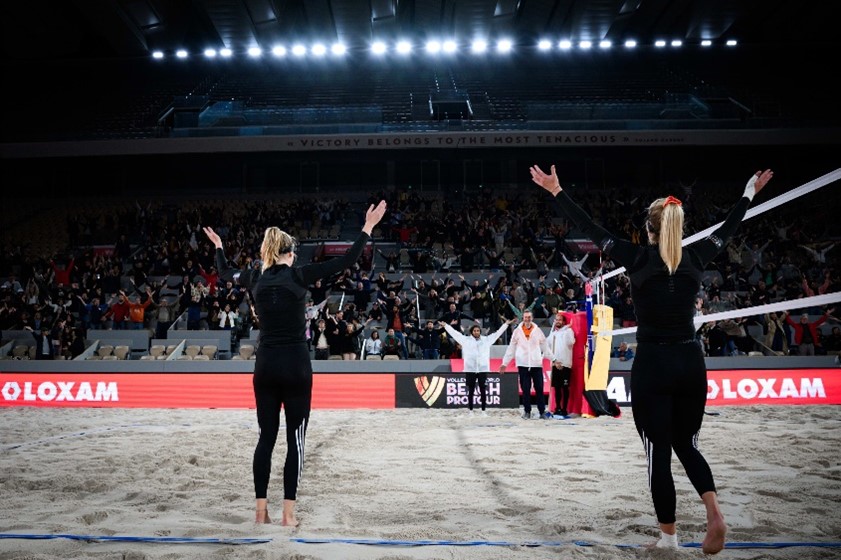 The women's tournament
In the women's tournament, the Dutch Raïsa Schoon and Katja Stam won the final 2-0 against the Latvian Samoilova/Graudina. Raïsa Schoon explains "It's crazy to win here. Of course we have alreadu played in big stadiums before, but never in such a mythical place of sport with all these big names. This victory in the final sounds like a revenge for the Dutch, beaten in the semi-finals of the last European Championship by Tina Graudina, this time in pair with Anastasija Kravcenoka.
On the French side, the pair Placette/Richard did not manage to reach the quarter finals despite their victory against the Italians in the 3rd and last match. But the French pair keeps on progressing. One month later, during the Elite 16 in Cape Town (South Africa), they reached the 4th place promising great things for the 2023 season and in particular for the Paris Beach Pro Tour in front of their public.