PARIS BEACH PRO TOUR
The Paris Beach Pro Tour is an Elite 16 stage of the world beach volleyball circuit: the Beach Pro Tour. But the Paris Beach Pro Tour is much more than that, it is the world elite of beach volleyball competing in an iconic place (Roland-Garros stadium) and in a festival atmosphere, unique and specific to beach volleyball.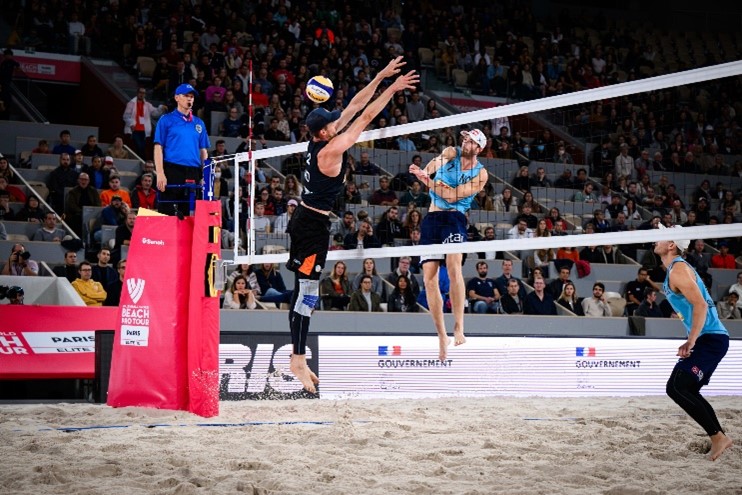 The Paris Beach Pro Tour brings together the 16 best male and female pairs in the world. World champions and Olympic champions compete for four days to win one of the most prestigious stages of the Beach Pro Tour. 
The presence of the French teams is ensured thanks to a wild-card system.
A unique atmosphere
Beach volleyball is a spectacular sport, both on the court and in the stands. The Paris Beach Pro Tour is no exception and combines sporting competition with the atmosphere of a festival. Music between each point, DJ throughout the competition, entertainment between sets and matches, village with animations on the site of Roland-Garros stadium ... All the elements are gathered to spend a unique and festive moment with friends or family.
Vibrate to the rhythm of the announcer at each match and react to each Ace, Monster Block or Super Spike! 
Don't forget: "Make some noise, the players are ready"!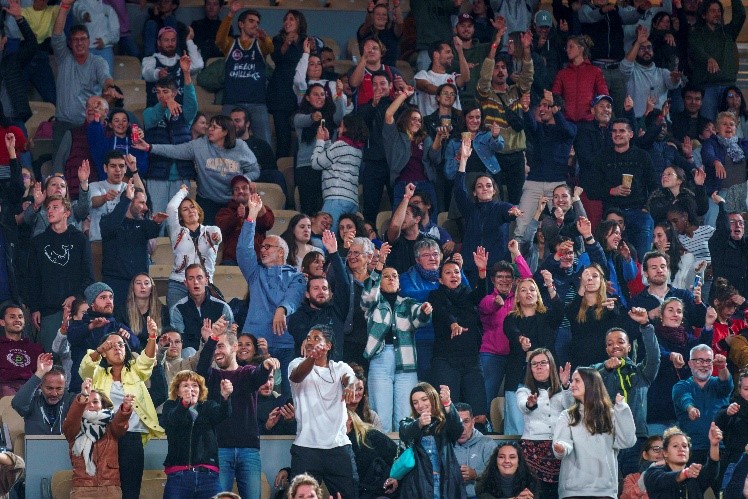 An iconic venue
The mythical Roland-Garros stadium, known for hosting one of the four Grand Slam tournaments each year: Roland-Garros. This key venue for French and international sport will be transformed for four days to become the most beautiful beach volleyball site in the world.  
This is an opportunity to re-discover the Roland-Garros stadium as you have never seen it before. The Philippe-Chatrier court and 2 other courts will be completely covered with sand for the occasion. A village with animations will also be set up in the immediate vicinity of the Philippe-Chatrier court. The opportunity for you to eat and enjoy various activities (volleyball initiation, partner activations and musical activities...).